100+ Productive and Engaging Activities when You're Bored
Getting bored? No problem herIf you have tons of free time, then lucky you! But instead of being bored and whiling away your time you can use it wisely and keep yourself engaged in productive activities that can ultimately improve your life.
There is simple explanation as to why we get bored easily. Most of us have a routine life – work, study, eat, sleep and repeat. If we don't find the scope to break this predictable cycle our lives would become terribly boring. This would increase our frustration and open scope for low self-esteem, negative thoughts etc.
This is why keeping yourself engaged in productive activities keep the boredom at bay and keep your mind active. If you have no idea where to start here is my gigantic list of over 100 productive activities keep yourself engaged and prevent getting bored.
Please note this post may contain some affiliate links that means if you click on a link and purchase something I recommend, I will receive a small commission at no extra cost to you. This helps me in keeping this website running. Read my full disclosure. Thank you for your support.
Table Of Contents:
Mindful Activities to Stay Productive
Motivational Ideas to be Productive
Self-Caring Productive Activities To Try When Bored
Interesting Productive Activities To Try When Bored
Organizational Productive Things To Do When Bored
Engaging Productive Activities To Try If Bored
Creative Activities to Stop Getting Bored
DIY Productive Activities To Do When Bored
Entertaining Activities to Keep Boredom at Bay
Mindful and Productive Activities to Do When Bored
Learn Tai Chi
Tai Chi is an ancient Chinese martial art form, also known as meditation in motion tai chi involves slow physical movements and body stretches to release your stress.
Do Some Guided Meditation
Meditation is a great stress-buster it helps you gain control of your breath and flow of your thoughts. If you find yourself getting bored this is one productive activity you can start right now. Here is a wonderful DVD containing 75 Essential Meditations to Reduce Stress, Improve Mental Health
Try Mandala Art Therapy
Mandalas are meditative and mindful drawing techniques involving drawing patterns in a circular form. I love making mandalas because they are so calming, if you are an art enthusiast, do follow my Insta art account where I share a lot of my mandala art work.
Use Color Therapy For Stress
Color therapy is recommended to adults for stress and anxiety. If you are bored get some adult coloring books, crayons and get down to coloring, divide your page into small sections and start coloring one section at a time in gentle strokes.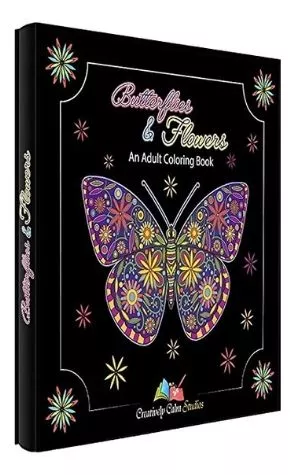 Watch Sunset and Sunrise
Observe Nature
Observing little wonders of nature like the birds chirping, wind rustling the leaves, clouds flying by does so much to relax the mind and of course cure boredom.
Visit a New Park for Walking
Some say walking is the best exercise, a regular short walk around nature or in your local park or perhaps a new area can be so refreshing.
Motivational Ideas to be Productive When Getting Bored
Write Some Affirmations
Affirmations are the best way to boost your morale when you are feeling unoptimistic. To help you I have created a free affirmation e-book which you can download from my free resources library to practice and manifest affirmations.
Practice Gratitude
Being grateful keeps you humble and give the inner strength to sail through difficult times. There are too many unfortunate events happening each day which impact so many lives. Hence it is all the more important to appreciate everything in our humble lives.
Practice some random act of kindness, like paying for the meal of any homeless person.
Practice Few Minutes of Deep Breathing Daily.
Undertake a Digital Detox Challenge
If you are perturbed by all the digital media overload in your life perhaps now is the time to do a digital media detox.
Start Journaling
The purpose of journaling is to liberate your thoughts and discover any mental blocks you might be experiencing unconsciously. So when you're bored boost you productivity by grabbing a pen and paper and start writing. You can use my massive list of journal prompts from this post.
Write about all your accomplishments to motivate yourself.
Self-Caring Productive Activities To Try When Bored
Plan a Weekly Manicure and Pedicure.
Pamper Your Skin
Develop a skincare routine comprising cleansing, exfoliation, moisturizing and toning. Try some home-made or the famous Korean face-masks. If you are a fan of DIY skincare like me try to experiment with natural ingredients
Try Some Aromatherapy: Use Some essential oils to manage your stress.
Have a Soothing Bath
Plan a luxurious bath for yourself with some bath-bombs, wines and candles.
Pet Therapy
Sometimes when you are in a life-slump, pet therapy is often recommended to get out of your low period. You can also adopt a pet, looking after a pet is such an engaging activity, you'll have no time to get bored.
Rest and Sleep
Get quality sleep by focusing on getting 7-8 hours of sleep every day, to heal your body muscles, tissues and skin.
Interesting Productive Activities To Try When Bored
Watch some TEDx Videos
Watch some TEDx videos, inspiring content like TED talks lift your mood and spirits when you feel bored.
Subscribe to Some Blogs
Read and subscribe to some helpful blogs which inspire and motivate you (cough! Oh Well Yes cough!). Okay besides the self-promotion I really think you guys should check out these two wonderful lifestyle blogs by two amazing women – Shinesheets by Amber and Afamuche by Afamefune Uchechukwu.
Read Your Old Books
There are so many benefits of reading, it inspires your creativity, makes you more aware and it is certainly a productive use of your time. Here are my best book recommendations for beginners.
Listen to audiobooks.
Read graphic novels.
Read old scrapbooks, magazines and comic books
Flip through your old photos and then make a DIY collage of your best memories.
Make a Playlist of Your Favorite 100 Songs and Listen on a Loop.
Listen and Watch Operas and Musical Concerts online.
Visit some Online Museums
Visit online museums and learn about the history of various artifacts, you can also take notes and research more on your favorite items.
Life-Changing Productive Activities to Prevent Being Bored
Make a Vision Board
If you are getting bored and want some productivity and creativity in your life create a vision board which is basically a collage of images or words representing your aspirations and goals. Download some pictures and paste them on a corkboard to create your vision board.
Get into a Routine
A fixed daily routine can cure your boredom. Develop a schedule to get tasks done in a chronological manner like making your bed, brewing your own coffee, starting the morning with a warm glass of water and so on it will help you in being productive the entire day.
Make a Life Plan
Analyze your life and how you can improve it. Consider making a life binder containing your 5-year and 10-year plans or your bucket-list. Your future self will thank you for it.
Take an Online Course
If you are bored and guilty of wasting time be productive and learn a skill online. Try Skillshare, it's free for two months and has courses on practically everything like writing, social media marketing, graphic designing, photography, self-development etc.
Learn a New Language
It's always worth learning a new language; download Duolingo, an amazing app that teaches you foreign languages for free you can of course upgrade later if you wish.
Hone Your Communication Skills
Practice speaking in front of a mirror if you wish to improve your communication skills. I have a post especially for introverts who can be better at their speaking skills.
Update Your Resume
Update your resume, because this productive activity is almost always overlooked so instead of getting bored do this now.
Organizational Productive Things To Do When Bored
Make a Medicine Box and Emergency Bag/Kit
Put together some essential things like bandages, scissors, and over the counter meds for flu, cough and cold. For the emergency bag keep some cash, some essential clothes, copies of important documents and IDs etc.
Check Your Finances
It's a smart habit to monitor your finances. Make a monthly budget, set some saving goals and do a thorough financial audit to check your spending habits.
Don't Procrastinate on Your Due Payments and Income Taxes.
Color Code Your Closet
Your closet will have better functionality once you learn how to manage your clothes with the color-coded method. Here are some ideas by Instyle on how to color-coordinate your wardrobe.
Label Your Accessories
Label your accessories into sections such as earrings, neckpieces, bracelet, etc. and put them in different boxes. Clean and Arrange Your Handbags and Shoes.
Arrange Your Bookshelf Alphabetically
Is it a struggle always searching for your favorite books? Then you must arrange them in an alphabetical order. 
Arrange Your Kitchen Jars and Bottles Alphabetically
Taking it a step further, clean your kitchen; take all your kitchen jars and containers and arrange them alphabetically.
Arrange your Fridge
Clean and label different sections of your refrigerator before you put any food items.
Digital Declutter
Organize your mail, drives and folders, your phone, laptop and desktop. Keep softcopies of important documents, IDs and papers. Arrange all old pictures on your phone and laptop/desktop in separate folders year wise
Rearrange Your Furniture
If you bored the way you house look be productive and rearrange furniture at your home to give it a fresh vibe. 
Clean your Vehicle
Clean your vehicle and don't forget to ignite the engine every now and then.
Engaging Productive Activities To Try If Bored
Start a Part-Time Business/Freelancing Gig
There is a growing demand for developers, graphic designers, illustrators, photographers and writers. Utilize digital market service providers like Etsy and Red Bubble.
Start a Podcast.
Listen to some popular podcasts.
Start Your Youtube Channel like a Daily Vlog
Make Videos on Tik Tok and Instagram: Make some funny videos and explore your abilities as an actor.
Create an Instagram challenge related to fitness, readthon, movie marathon and so on.
Scroll Pinterest to get some inspiration on home renovations, flower arrangement, knitting, cooking and just about everything hobby.
Plant indoor plants like succulents to brighten up your indoors. If you already have indoor plants, see if they need any repotting or water.
Donate/Sell Your Old Clothes: If your discarded clothes are in good condition consider donating them to local charities or sell online.
Give your bedroom a make-over with some fairy lights.
Change the look of your backyard, porch and balconies.
Fix Your Home: Make a list of all things around your home that need fixing and go around doing them.
Make your travel bucket list with all places, museums, monuments, adventure parks you wish to visit.
Plan a random get together with your dear ones.
Surprise someone.
Creative Activities to Stop Getting Bored
Sip that Wine while You Paint
There are so many online painting class you can attend, have with water colors and acrylics if you like your creation frame it. Meanwhile don't forget to sip that wine.
Start Hand-Lettering
Hand-lettering is the new cool craft that is extremely popular among creatives. There is a huge demand for hand-lettered artwork. This is certainly something worth trying.
Try Haiku
Haiku is a form of Japanese poetry usually consisting of three lines of 5, 7 and 5 syllables that are unrhymed. If you are absolutely bored, wreck your brains to create a good haiku, because the process isn't that easy. If you love poetry, try to be productive in creating some Haiku.
Write Poems
If Haiku doesn't seem interesting try writing your own poems and motivating quotes.
Begin Writing
Always wanted to be a writer but never got around to doing it. Now is the time to tell your story.
Write Letters
Write letters to your past and future self, friends and family. Tell them something you wouldn't normally say them in person.
Make a scrap book
Create a scrapbook with list of your favorite memories and photos and mementos, share them with your family and ask them to share theirs.
Create Your Personal Style
Mix and match your clothes and have some fun with different styles.
Try New Make-Up Techniques
Instagram has some amazing make-up artists follow them for some inspo.
Learn a Dance Form
There are so many cool dance techniques on the internet zumba, belly-dancing, salsa you name it. So don't get bored be productive and dances your blues away!
Try the French Braid and New Hairstyles
Color your hair, try a new hairstyle like the French braid and other complicated braids and buns
DIY Productive Activities To Do When Bored
Be Innovative with Your Cooking Style
Make Your Signature Mocktails and Cocktails
Mix Various  Wines and Alcoholic Drinks to create some cocktails.
Do Your meal Prep
To be productive and keep boredom at bay think creatively how you can combine your kitchen ingredients and start that meal prep for the week.
Create an Interesting and Healthy Diet
Healthy doesn't have to be bland, focus on creating diet that would boost your immune system and keep your taste buds happy.
Start Baking
Baking is therapeutic for many. If you are a beginner watch some easy recipes to baking your own version.
Get Creative with Crafts
Try doing some cool 5-minute craft. You know those 5-minute craft videos that are definitely more than difficult than they look. Try out some of those crafts and arts.
Make a box for your jewelry items and scrunchies, because these get misplaced all the time.
Learn Orgami to make some paper boats and planes.
Try knitting and embroidery.
Create some doodles.
Learn flower arrangement.
Practice juggling. Do you find juggling cool then you must definitely try it out.
Try Beat-Boxing, the art of playing musical instruments with vocal chords.
Learn to Play a Musical Instrument
Always wanted to play the ukulele, well now is the time. If you know how to play a musical instrument, but have been out of practice, may be instead of getting bored brush up on your skills.
Make Your own Music Online.
Use Your Non-Dominant Hand for Writing.
Try Photography
Experiment with your smartphone camera, play with light, shadows and different angles. Practice indoor photography, still life, nature photography.
Entertaining Activities to Keep Boredom at Bay
Play Classic Board Games
Board games can never go out of fashion. Play some board games like the good old Scrabbles, Monopoly and Poker.
Connect with Long Lost Friends
Plan a virtual get together with your friends and family or any long lost acquaintances.
Indoor Camping with Loved Ones
When you are bored try to spruce up things by indoor camping. Built a blanket fortress with bed sheets and light it up with some fairy lights.
Plan a nice outdoor picnic with your family
Cook together with your family where everyone is involved in doing something.
Plan a movie marathon with your family.
Make a digital scrap book and ask all your friends and family to contribute.
Try playing some tongue twisters. Like 'she sells, seashells on the sea shore.'
Binge watch good movies
Binge watch all romantic/underdog/thrillers/apocalypse and Oscar winning movies. Movies are the best escape when you are getting bored. Watch some mushy movies and cry your heart out.
Take Refuge in Streaming Services
Let off the steam with Netflix and other streaming services, watch all of their underrated and best shows.
Watch Your Favorite Childhood Television Shows.
Play some video games, don't overdo it though.
Solve some jigsaw puzzles online.
Watch some baby and puppy videos. Aren't those the best?
Hope this Massive List of Productive Activities will Drive Away your Boredom
An important reason for your boredom could be procrastination, which means you're scared of doing tasks and keep delaying them. Here are some ways you can deal with procrastination and beat your inner lazy devil.
More Related Posts:
21 Self-affirmations for Daily Motivation
17 Productivity tips of Successful women