15 Stress-Relieving Holiday Gifts That Are Perfect for Your Wife
Your wife manages everything so effortlessly but between managing the kids, house, you and that demanding job she gets overwhelmed. You just wish that somehow you could help her relax better.
Now, your wish is our command and to make your wife feel a little extra special this holiday we have 15 stress-relieving gift ideas that are just perfect for her.
These gifts would help her to take a moment and relax as she juggles multiple aspects of her life.
Right from weighted blankets to herbal tea to some cool bath bombs, these gifts are guaranteed to help your wife chill mentally and attain her nirvana, while you earn the title of most caring husband ever.
Plus these could be easily used by other members of your family, including you, because hey we are all a little stressed, especially during holidays when generally stress and anxiety tend spike.
So scroll down our list of 15 stress-relieving holiday gifts that are perfect for your wife.
This post may contain affiliate links, it means if you click on a link and purchase something I recommend, I will receive a small commission at no extra cost to you. Read my full disclaimer policy. Thank you for your support!
Stress-relieving Holiday Gifts for Wife
Electric Foot Warmer
This cozy and comfortable foot warmer is just what you need to gift your wife for her aching toes. You know she's is constantly on her feet attending one errand after another this foot warmer will provide her feet with some therapeutic bliss. Plus on a cold winter night nothing feels better than slipping your feet into this relaxing massager.
Noise Cancelling Headphones
These wireless noise-canceling headphones can truly help your wife relax after a busy day. Whenever she needs a moment to herself she can put these and listen to any music or sound to unwind and undisturbed by any external noise.
Mandala Coloring Book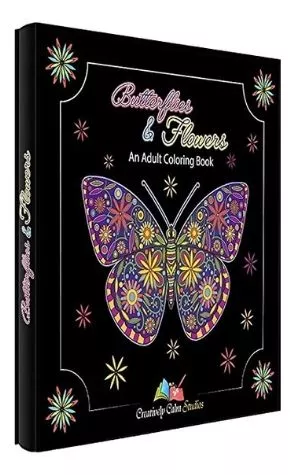 Mandalas are meditative drawing techniques to calm the brain and it is one of the recommended ways to release stress. Gift your wife these adult mandala coloring books, full of beautiful designs. This can be one fun-filled activity if you engage your kids too to color some mandalas.
Weighted Blanket
Stress-relieving gift ideas don't get better than this, weighted blankets provide the ultimate comfortable feeling as the pellets or beads within them evenly distribute the pressure to create a comfortable feeling. These wonderful things are even recommended by sleep psychologist.
Halluci Cross Band Plush Slippers
Your wife would love to slip her feet into these plush slippers as soon as she gets home after a long tiring day and she'd thank you each day for gifting her these heavenly pair of footwear.
Luxury Bath Pillow
Your wife works so hard she deserves this luxury bath pillow when she needs to relax in her bathtub and let's be honest finding a comfortable position to relax in the bathtub is really difficult when you have nothing but the porcelain to rest your head and neck. This luxury cushion puts your head in a comfortable position while the suction cups keep the pillow in its place.
Lavender Eye Pillow
A perfect stress-relieving gift, this weighted eye pillow would help her overcome her fatigue through natural aromatherapy of lavender seeds, while flax seeds provide the perfect weighted relief. Before use microwave the eye pillow to release the lovely scent of lavender.
Gel Eye Mask
This beaded eye gel mask uses hot and cold therapy to sooth puffy swollen eyes and soreness around the face. It also works wonders to provide relief during migraine headaches and any other stress-related pain in your face.
Dead Sea Mud Mask
Let her engage in some self care with this Majestic Pure Dead Sea Mud Mask is designed to deeply clean the skin pores, and remove all traces of stress and fatigue from the face. Naturally your wife will love this ultimate skin-pampering gift.
Rosehip Oil
The Egyptians, Mayans and Native Americans all included rosehip oil in their beauty regime, and why not rosehip oil is a complete beauty product filled with Vitamin A. It refreshes the skin by giving a more youthful appearance and is known to work amazingly on stretch marks or any scars.
Purely Northwest Tea Tree Oil and Epsom Salt
If she's pressed for time to have relaxing pedicure at a salon, she can still pamper her feet within the comfort of her home with this soothing foot soak. With over 13,000 reviews and solid rating of 4.7 this is one of the cult favorites at Amazon.
Hand Cream Gift Set
Deeply hydrating and moisturizing this hand-cream would make her hands soft and soothing with all the goodness from Shea butter and plant extracts like Tea Tree, Rose, Lavender, Sweet Orange and Blueberry among others. Made with a non-greasy formula, this hand cream absorbs quickly into the skin and keeps it hydrated all day long.
Aromatherapy Diffuser & Essential Oil Set
A perfect stress-relieving gift idea, this aromatherapy diffuser will put those essential oils to work and help her de-stress when things get too overwhelmed. The essential oil set include therapeutic fragrances like eucalyptus, lemongrass, lavender, orange and peppermint among other oils.
Scented Candles
Your wife would love to include these scented candles in her self-care regime, these vintage designed scented candle jar is will help her to create a calming atmosphere where all her stress will melt away. Containing the scents of Mediterranean fig, lemon and lavender this scented candle set also makes for a lovely home décor item.
Bathing Bombs
She would love to wind down with a hot bath after a stressful week and these bathing bombs would make the experience more luxurious. Each of the 12 bath bombs contains a unique fragrance like Lavender, Lemongrass, Mango and Melon Ball among others and leaves the skin super hydrated and relaxed.
Finally
The holiday season can be stressful for most people and you know the special woman in your life deserves her peace and quiet amid the chaos of the holiday season and even otherwise. Most these gift ideas in this are practical, so she'll actually use them rather than storing in a closet corner. Also most of these gifts are super affordable in case you are looking for some budget friendly options.
Wishing you an amazing holiday with good food, heart-filled conversations, and some great gifts!
Stress-Relieving Holiday Gifts Ideas for Your Wife
Related Posts:
27 Thoughtful Gift Ideas For Him
21 Cute and Unique Gift Ideas for Her